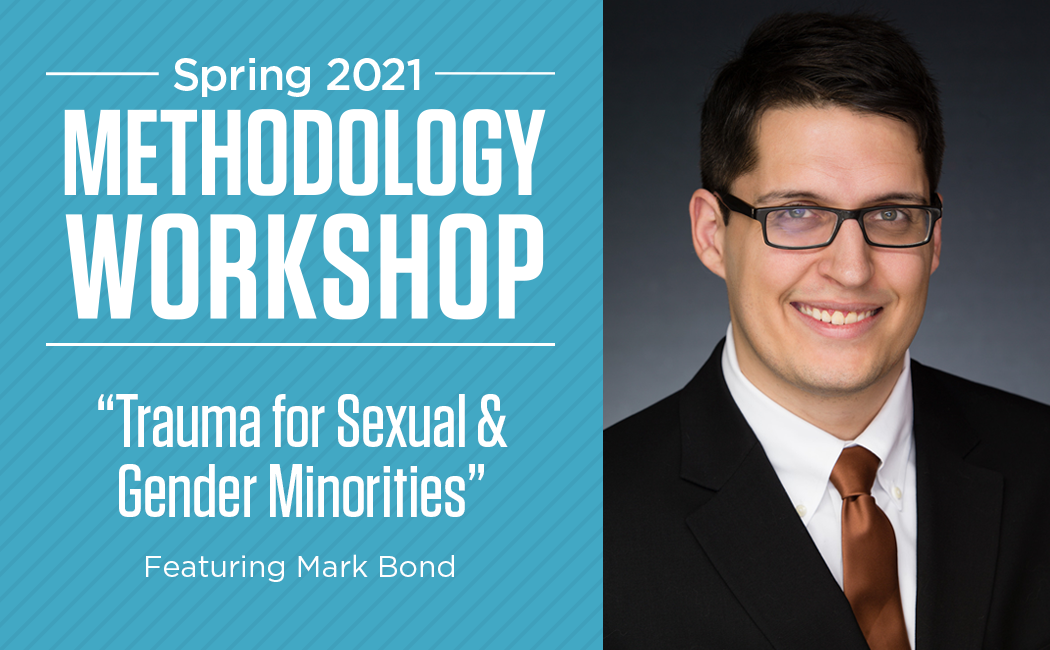 Mark Bond, assistant professor of psychiatry and behavioral sciences at the University of Texas at Austin's Dell Medical School, led the MAP Academy's Spring 2021 Methodology Workshop April 21.
Bond's research keynote focused on the various analytical techniques used to investigate associations between early childhood traumatic experiences and mental illness for sexual and gender minorities — particularly, how a number of psychometric methods are employed, along with a unique model selection process.
The research keynote was followed by a two-part workshop session.
Part one — "An Introduction to Bayesian Hierarchical Linear Modeling" — provided an overview of Bayesian methods related to Hierarchical Linear Modeling to the emerging scholars.
The second part, "Fitting Bayesian Hierarchical Linear Models in R," discussed how R2Jags are used to estimate a variety of Hierarchical and non-Hierarchical Linear Models in R with a small dataset.