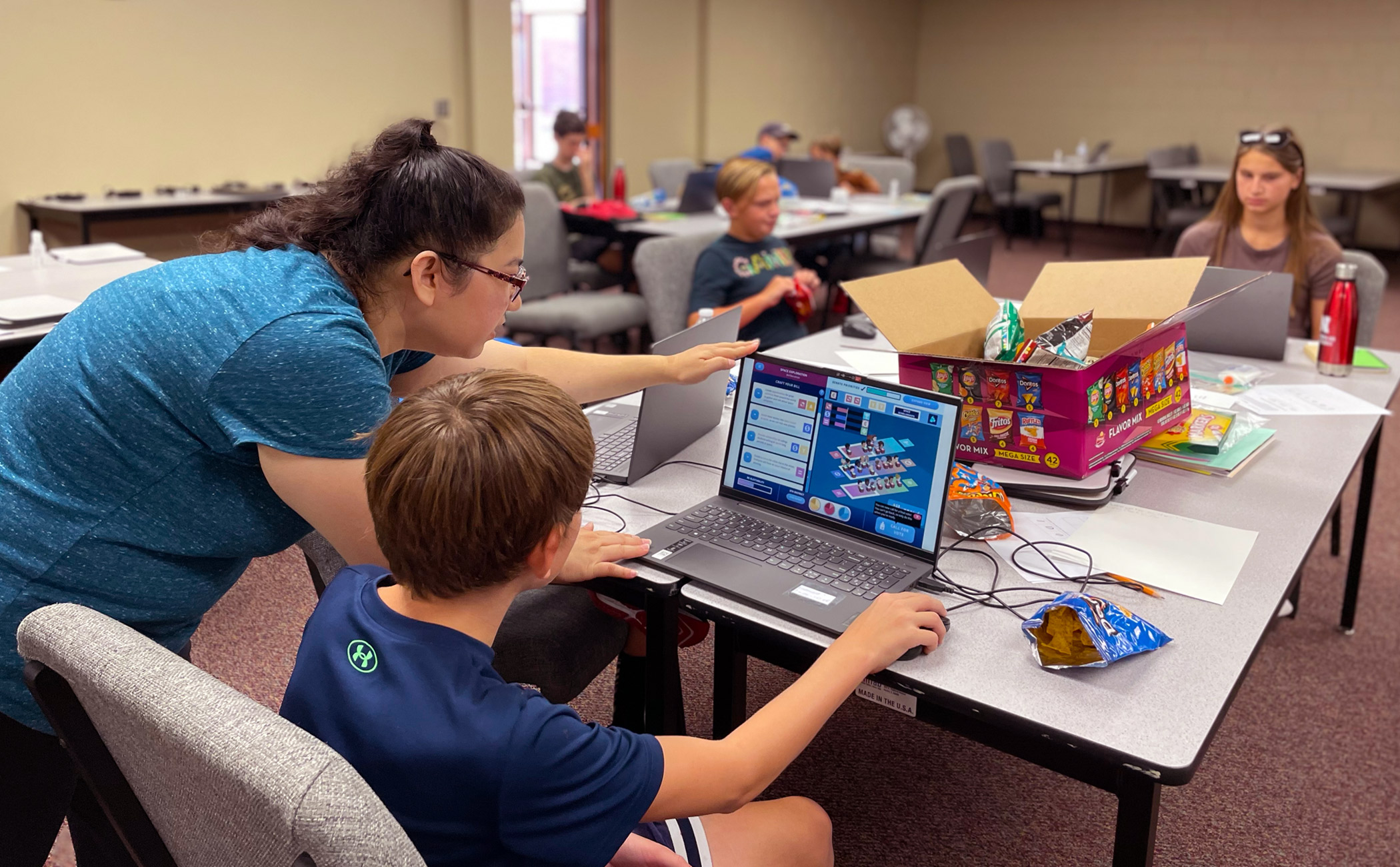 With the world becoming more complex each day, the importance of civic knowledge and community engagement is on the rise — especially among younger generations.
Nebraska researchers are leading a project designed to provide civics, entrepreneurship and leadership education to underserved youth through an innovative learning program based on interactive online games and simulations.
The five-year project, Youth Arise, targets children living in low-income neighborhoods. Participants in the pilot curriculum include seventh- and eighth-graders from Douglas and Scotts Bluff counties in Nebraska. Students are recruited in cohorts of 20 students per site, and the number of cohorts will gradually increase over time.
The principal investigators are Maria Rosario de Guzman, chairperson of the Department of Textiles, Merchandising and Fashion Design, and Evan Choi, professor of social work at California Baptist University and former children and poverty Extension specialist in the University of Nebraska–Lincoln's Department of Child, Youth and Family Studies.
Through funding from the USDA-National Institute of Food and Agriculture (NIFA), the team spent the first year of the project developing and testing the feasibility of a pilot curriculum, which eventually will be adapted for after-school programs and integrated into 4-H Extension programming.
Kieu-Anh Do, project coordinator, worked with Nebraska Extension 4-H Scotts Bluff County to lead the first in-person cohort of 10 students through the course in July in Scottsbluff, Nebraska.
The students were members of the local FIRST Lego League, a global program sponsored by FIRST (For Inspiration and Recognition of Science and Technology) — a non-profit designed to inspire young people's interest and participation in science and technology — and Lego, the famed maker of toy blocks and kits.
"The students were very engaged, and their parents appreciate this program," Choi said.
The Youth Arise curriculum is designed for a five-day summer camp program with a variety of interactive and educational activities, including field trips, documentary film viewing, team building, idea brainstorming and group discussions. The program's graduates then reunite for a visit to the Nebraska State Capitol or a local legislative office to share their ideas with lawmakers and other stakeholders.
For the July camp, 10 students participated in a shortened, four-day program to hone their research and organization skills for the Innovation Challenge, an annual themed competition. This year's theme — "Cargo Connect" — encourages students to reimagine the global transportation system.
Youth Arise students use a game-based learning model designed to help them engage with topics and ideas through interaction and simulation, rather than the more conventional textbooks, classroom teaching and assignments. Two evidence-based curricula are used — iCivics and Lean LaunchPad.
iCivics is an online simulation tool developed by former Supreme Court Justice Sandra Day O'Connor, who is passionate about young children learning policy advocacy and legislative process. The free resource is used by schools in more than 20 states, and includes dozens of online games and other learning tools to promote citizenship and civic engagement.
Lean LaunchPad is an experimental learning tool designed to improve entrepreneurial problem-solving skills.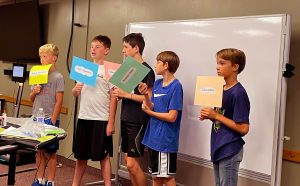 A third curriculum, Youth Participatory Action Research, was recently added to give youth the skills to act and advocate for change after they have gain civic knowledge.
After their baseline assessments, participants complete one-, three- and six-month follow-up assessments to measure program outcomes.
Along with enabling youth with the knowledge and skills they need to strengthen their communities, Youth Arise promotes STEM education and racial equity.
Along with de Guzman, Choi and Do, other research team members include Surin Kim, assistant professor, textiles, merchandising and fashion design; Gilbert Parra, professor, CYAF; and collaborators Andy Larson, Nebraska Extension educator; Nathan Rice, Nebraska Extension educator, Scotts Bluff County; and Stephanie Thorson, Nebraska Extension educator, Douglas and Sarpy Counties. The team also includes doctoral research assistants.
Learn more about the project in the CYFS Research Network. This project aligns with the UNL Grand Challenges of anti-racism and racial equity, early childhood education and development, and science and technology literacy for society.
Photo gallery