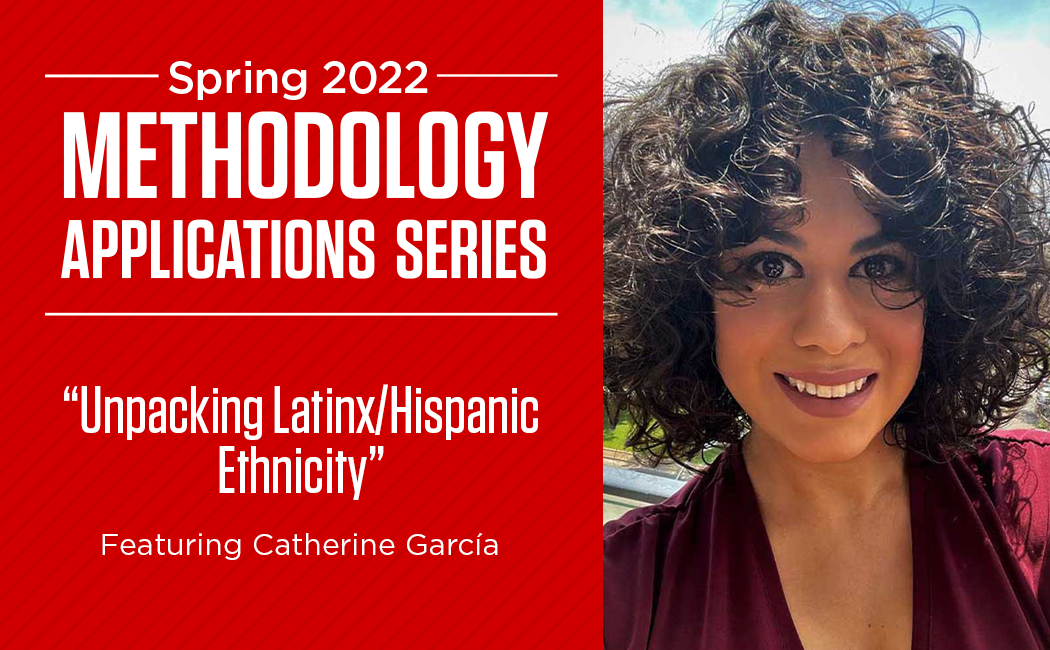 Catherine Garcia, assistant professor of human development and family science at Syracuse University, led the final presentation of the Spring 2022 Methodology Applications Series May 6.
Video is now available of Garcia's virtual presentation, "Considering Diversity and Intersectionality within Latina/o/x Aging and Health."
During her presentation, Garcia focused on priori, person-centered and multilevel approaches regarding intersectionality, or intersections of identities, within older Latina/o/xs in the U.S. that are important to consider in the morbidity process.
Garcia noted that Latina/o/xs are the fastest-aging racial/ethnic minority group in the United States, and that promoting health, reducing health disparities and addressing social determinants of health among older Latina/o/xs is paramount.
However, Garcia said, the general Latina/o/x label suggests shared experiences and ignores distinct cultural characteristics — ethnic identity, race, nativity and gender — that may elicit various risk factors and protective mechanisms that influence health in later life.
The Methodology Applications Series is sponsored by CYFS' MAP Academy. The series will resume next fall.
The theme of the 2021-22 Methodology Applications Series is "Pursuing Diversity, Equity and Inclusion in Research: Design and Methodology Considerations."