Access to quality child care is essential for working parents. Early care and education settings — including homes, child care centers and out-of-school programs — help Nebraska communities thrive by contributing to a strong workforce, while also providing children with safe and nurturing environments that foster their learning and development.
Demand for affordable and accessible child care is significant in Nebraska, where 75% of children under age 6 live in homes where all adults in their family work outside the home.
In an effort to support families, Nebraska Extension's Early Childhood Interest group has published a new resource to help parents with children birth to age 12 in their search for quality child care — an often daunting task.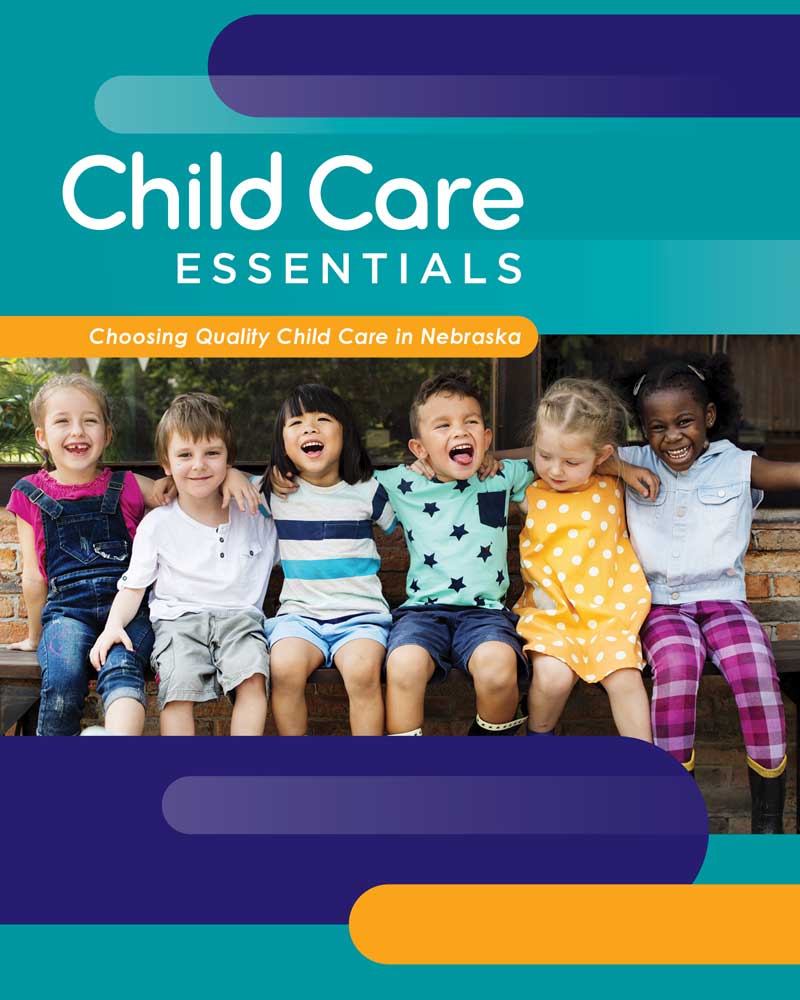 "Child Care Essentials: Choosing Quality Child Care in Nebraska" is available online and will be provided to parents of newborns at all Nebraska hospitals beginning in 2022.
The 31-page guide, developed by Nebraska Extension in collaboration with the Nebraska Center for Research on Children, Youth, Families and Schools, provides parents with information on the importance of quality in caregiving and how to find quality child care providers based on their family's needs. More than 400 parents and stakeholders across the state provided feedback to inform its contents.
Holly Hatton-Bowers, associate professor of child, youth and family studies and early childhood extension specialist, and Jaclynn Foged, early childhood extension educator, spearheaded efforts to create the guide using a research lens.
"Research shows children's early relationships, environments and experiences, particularly in the first five years, have a profound impact on their development," Foged said. "This guide aims to help parents better understand why quality matters in child care and important factors to consider when deciding if a provider meets their family's needs."
The Child Care Essentials guide helps take some of the guesswork out of what "quality" means in different caregiving contexts. Age-specific sections describe aspects of early childhood and out-of-school programs that are important to consider, including:
Relationships
Health and safety
Curriculum and approaches to learning
Learning environment
Policies and administration
In each section, parents will also find a checklist of questions to ask potential child providers in the search process, along with additional resources.
"In each age group, we emphasize the importance of respect, relationships and communication between parents and their children's caregivers," Hatton-Bowers said. "Quality programs will support open, two-way communication, provide opportunities for children to build strong, connected and warm relationships, and create conditions where children have agency and access to affirming and engaging, developmentally appropriate learning experiences."
Children's health and safety are paramount in any child care setting. The guide also offers information on how to check if a provider is licensed, report safety concerns, apply for child care subsidy assistance and access other family support services.
The guide was made possible with funding from a Preschool Development Grant, and support from many partners, including the U.S. Department of Human Resources Administration for Children and Families, Office of Early Childhood; Nebraska Department of Health and Human Services; Nebraska Department of Education; and Nebraska Children and Families Foundation.
"The search for good, quality child care can be overwhelming — whether for babies, toddlers or school-age children," said Betty Medinger, senior vice president, Nebraska Children and Families Foundation. "This family-friendly resource will undoubtedly help parents make more informed decisions about who takes care of their children while they are at work."
Learn more about this project in the CYFS Research Network. This project aligns with the UNL Grand Challenges initiative focused on early childhood education and development.