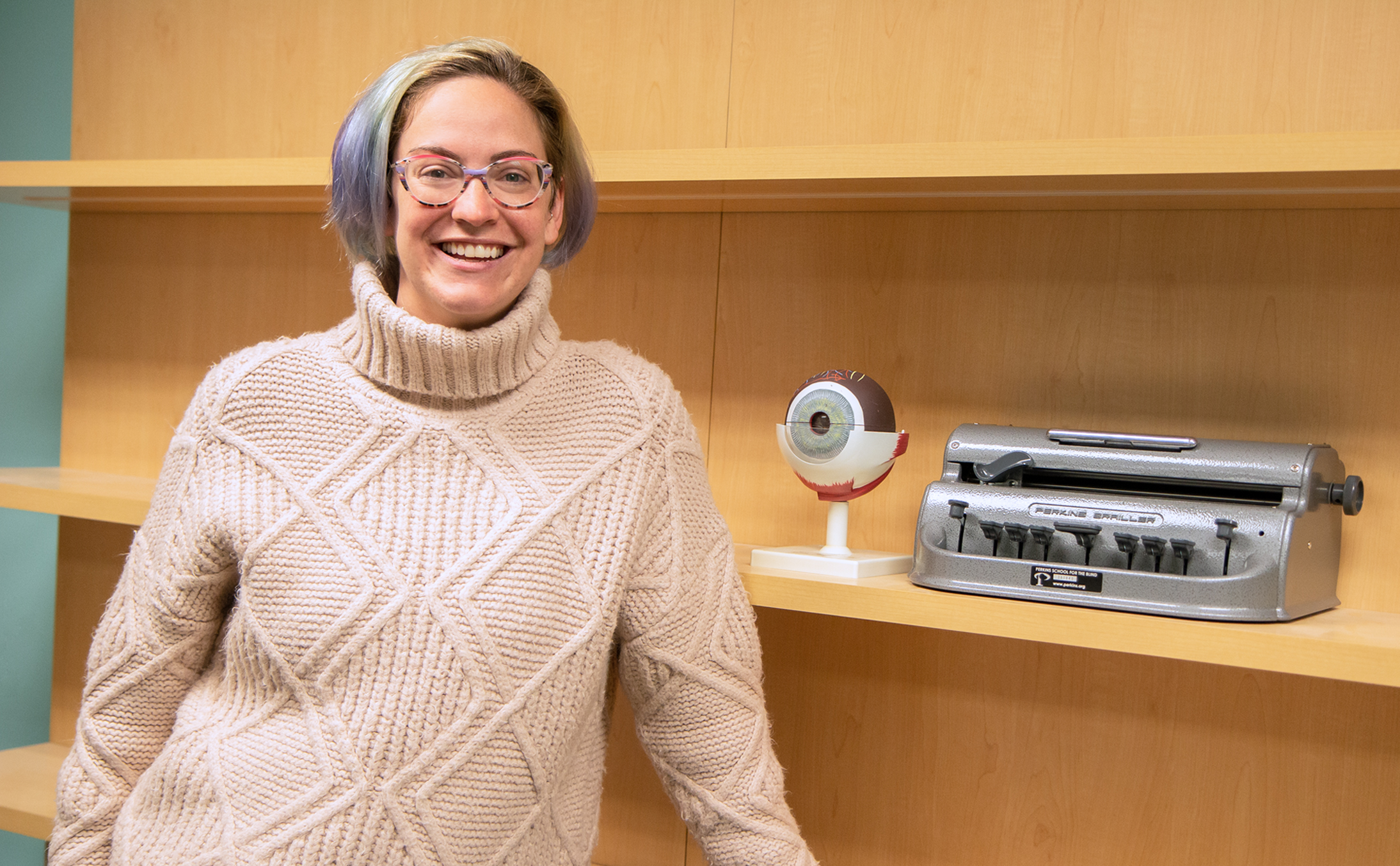 According to a recent study published in the Journal of the American Medical Association Ophthalmology, the number of American preschool children with visual impairment is projected to increase by more than 25 percent in the coming decades, with most visual impairment resulting from simple uncorrected vision problems that interfere with clear sight.
As the number of young children with visual impairments increases, the need for special educators trained to serve this group becomes more crucial.
Mackenzie Savaiano, associate professor of practice in the Department of Special Education and Communication Disorders (SECD), is leading a project to recruit and train new teachers of students with visual impairments. She aims to help ensure enough teachers and related service providers are available to infants and toddlers with visual impairments in Nebraska and the Midwest — and to develop quality, graduate-level interdisciplinary programs to prepare future special educators.
The project is a collaboration among the three degree programs in SECD  — early childhood special education, teachers of students with visual impairments (TVIs), and orientation and mobility (O&M).
"Typically, students who work with visually impaired children are comfortable with school-age children, but not necessarily with infants and toddlers," Savaiano said. "Other students who are experienced working with infants and toddlers aren't comfortable when those infants and toddlers are visually impaired. So this project remedies that with interdisciplinary training to help practitioners feel more confident."
The program will support 36 students — three cohorts of 12 students, with each cohort representing one of SECD's three programs. Scholars will be recruited from the rural Mid-Plains region, where there are shortages of TVIs and O&M specialists.
The five-year, $1.2 million project is funded by a grant from the U.S. Department of Education–Office of Special Education Programs, which covers the cost of students' tuition, textbooks, summer travel and lodging, and other academic expenses.
The two-year curriculum is primarily online, with some collaborative in-person coursework and field experiences, and enables students to combine early childhood intervention coursework with their visual impairment training.
"Vision leads to children developing, growing, learning, watching, imitating — it's how children learn most of the time," Savaiano said. "Vision is critical, so having well-trained early interventionists in this area is so important."
The program is designed for non-traditional graduate students — typically, working teachers who are looking to slightly adjust their career focus.
"Maybe they've been a special education teacher who had a student with visual impairment in their class," Savaiano said. "They saw what the TVI was able to do and that inspired them to pursue that field."
Vision leads to children developing, growing, learning, watching, imitating — it's how children learn most of the time. Vision is critical, so having well-trained early interventionists in this area is so important."

— Mackenzie Savaiano, principal investigator
One of the project's most unique aspects, along with the early childhood component, is its interdisciplinary collaboration among the three SECD programs. That approach, Savaiano said, is key to training practitioners to provide the most comprehensive care for visually impaired children and their families.
"For example, people tend to think infants and toddlers don't yet need orientation and mobility instruction — moving around safely, such as with use of a cane," she said. "But the reality of why babies push themselves up and start to crawl, and why they are motivated to do things, tends to be visually driven. So when you have a baby who doesn't see things, they aren't motivated to go anywhere."
Therefore, Savaiano said, an O&M specialist can have a significant impact for families by showing them ways to engage their child to get them moving.
"Including the orientation and mobility in early intervention is unique — they aren't usually thought of as early intervention providers," she said.
The Children's Center for the Visually Impaired in Kansas City, Missouri — a preschool for children with visual impairment — will serve as a practicum site for the project. At the end of the two-year curriculum, students will spend a week at the center with experienced early childhood educators who work with the visually impaired.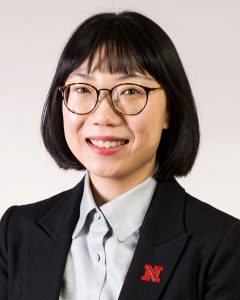 Savaiano noted that working with CYFS on project evaluation was a strength of their grant submission. HyeonJin Yoon, research assistant professor at the Nebraska Academy for Methodology, Analytics and Psychometrics, will analyze data for the project. Johanna Higgins, former associate professor of practice in SECD, was also involved in the project.
"Our partnership with CYFS to collect data is also unique, and played a key role in our receiving funding," Savaiano said. "That allows us to examine data that demonstrate the scholars are able to implement the interventions they learn in the field after they are finished with the program.
For more information on the project, contact Savaiano.
Learn more about this program in the CYFS Research Network. This project aligns with the UNL Grand Challenges of early childhood education and development, and health equity.