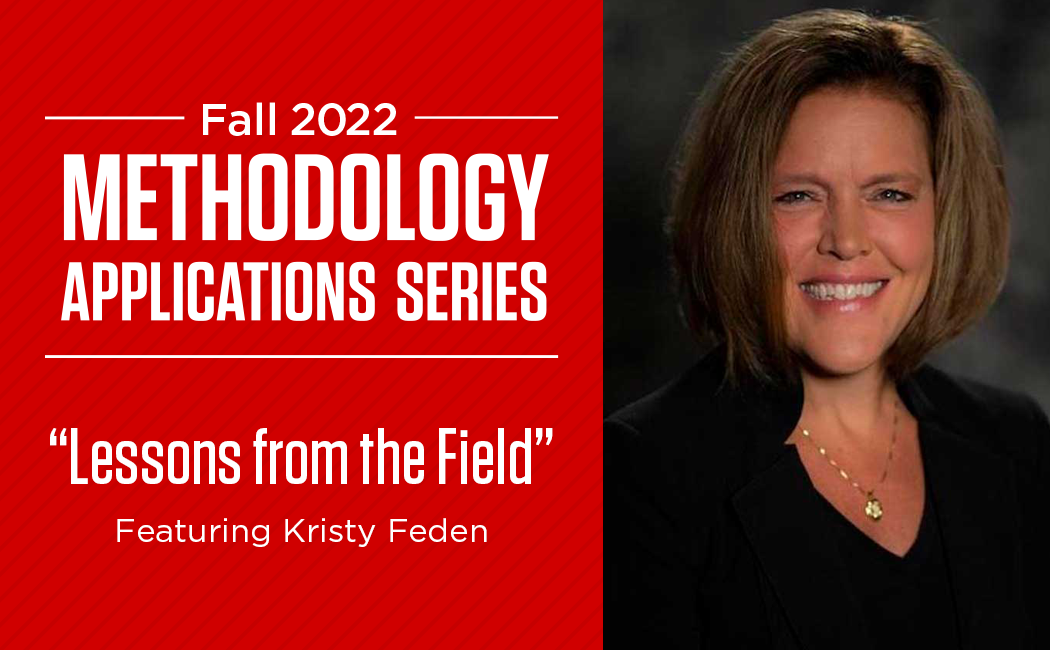 Kristy Feden, senior director of special services for the Sioux Falls, South Dakota, School District, led the second presentation of the Fall 2022 Methodology Applications Series Nov. 11.
Video is now available of Feden's virtual presentation, "Lessons from the Field: What it Really Takes to Move from Research to Practice in a Large Urban School District."
During her presentation, Feden discussed the application of National Implementation Research Network stages of implementation in a large urban school district regarding district-wide development and implementation of a multi-tiered system of support.
She also highlighted gaps and barriers to implementation, as well as strategies implementation support practitioners utilize when facilitating large-scale implementation efforts in a public school environment.
The Methodology Applications Series is sponsored by CYFS' MAP Academy. The 2022-23 Methodology Applications Series focuses on implementation science.
The series will resume Feb. 24, 2023, when James Bovaird, MAP Academy co-director, leads the first presentation of the spring semester.