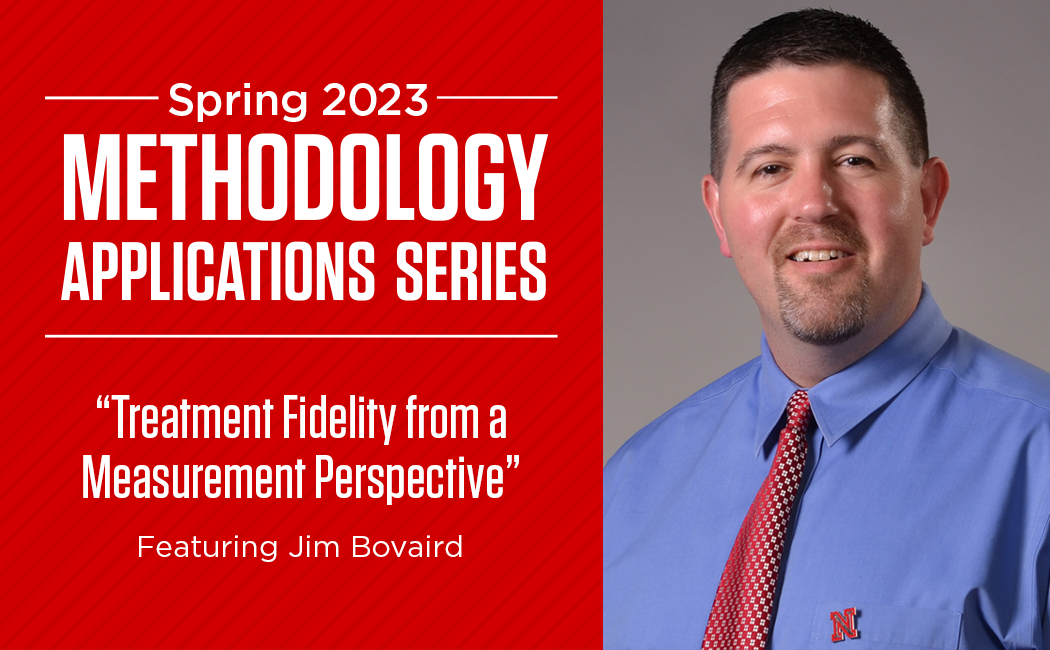 James Bovaird, MAP Academy co-director, led the first presentation of the Spring 2023 Methodology Applications Series March 3.
Video is now available of Bovaird's virtual presentation, "Treatment Fidelity from a Measurement Perspective."
Treatment fidelity is a multifaceted concept that can be very difficult to measure well. During his presentation, Bovaird drew parallels between treatment fidelity and general psychological and educational measurement, focusing on the concepts of construct explication, reliability, validity and the potential benefits of utilizing treatment fidelity information — or the consequences of failing to do so.
The Methodology Applications Series is sponsored by CYFS' MAP Academy. The 2022-23 Methodology Applications Series focuses on implementation science.
The series will resume March 31, when Eric Brown, , leads the second presentation of the spring semester.