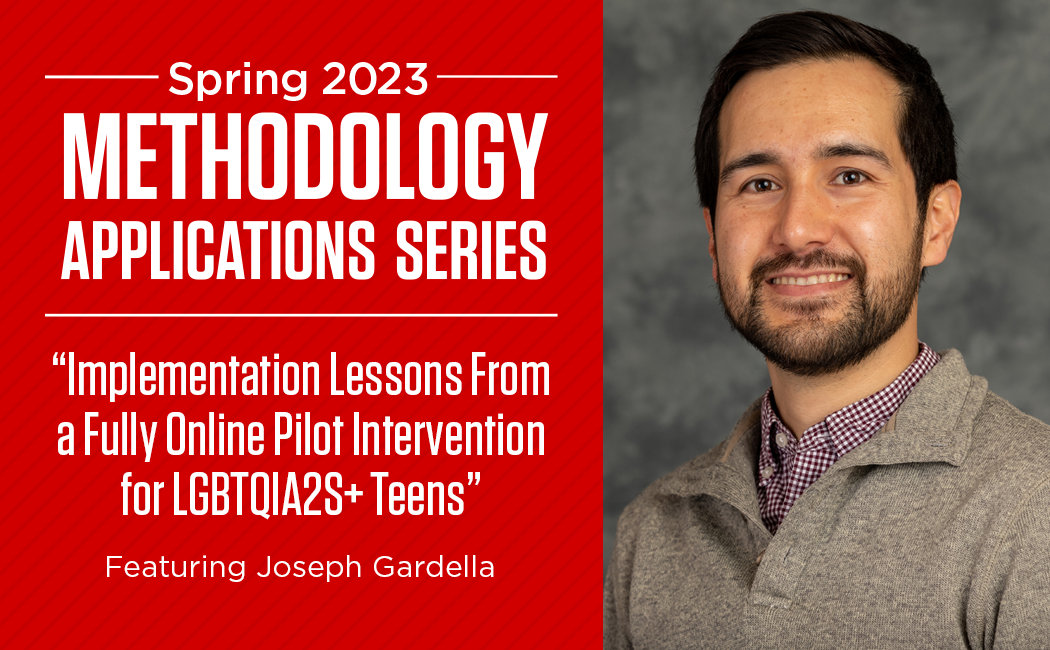 Joseph Gardella, postdoctoral research associate at the Interpersonal Violence Research Laboratory, led the third and final presentation of the Spring 2023 Methodology Applications Series May 5.
Video is now available of Gardella's virtual presentation, "Implementation Lessons from a Fully Online Pilot Intervention for LGBTQIA2S+ Teens to Reduce Dating Violence and Alcohol Use."
Gardella's presentation detailed the implementation processes and outcomes of a fully online intervention for LGBTQIA2S+ adolescents from across the U.S. — the Promoting Resilient Youth with Strong Hearts and Minds (PRYSHM) project.
He particularly focused on recruitment, delivery and retention, and also highlighted the strategies the multi-state team used to address implementation challenges — some of which were unique to working in the post-pandemic context.
The Methodology Applications Series is sponsored by CYFS' MAP Academy. The 2022-23 Methodology Applications Series focused on implementation science.
The series will resume next fall.