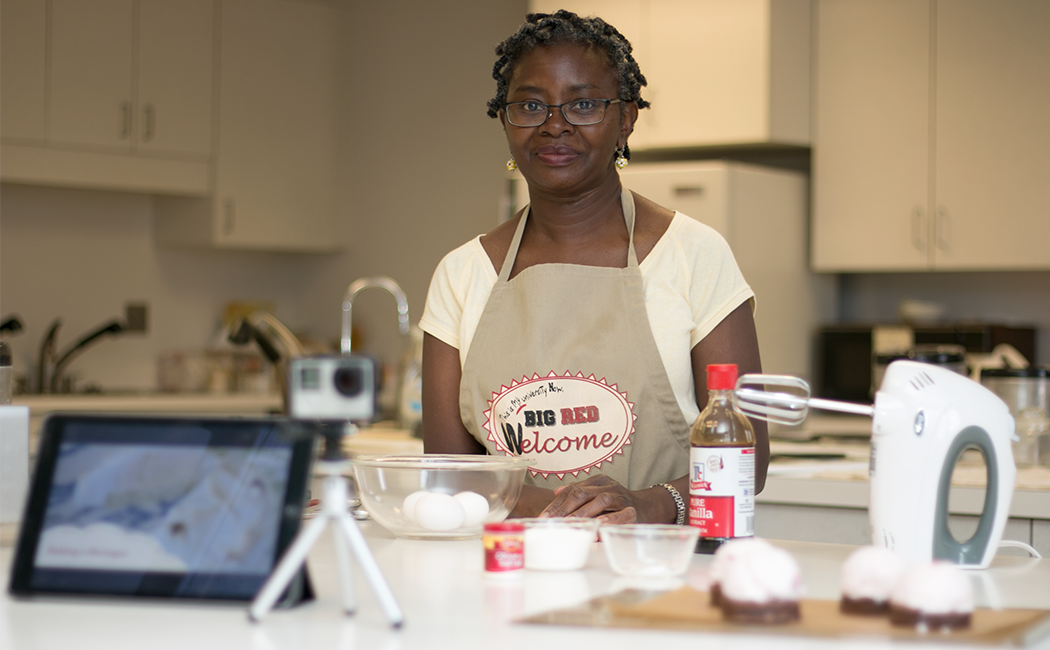 CYFS faculty affiliate Georgia Jones, associate professor of nutrition and health sciences, is using mobile technology to connect students with supplemental course content—and she's doing it all from a UNL food laboratory.
Jones is partnering with the Nebraska Center for Research on Children, Youth, Families and Schools to create a food science video series using a GoPro camera and an iPad.
The project is funded by UNL's College of Education and Human Sciences through a technology innovation grant and serves as a model for other professors, who can replicate the production process using their own mobile devices.
Ultimately, the project aims to simplify video production and enhance students' access to course content.  Gina Kunz, CYFS research associate professor, assisted with the grant's submission and looks forward to the project's potential for long-term impact.
"We want to show it is possible to create quality videos with everyday technology," Kunz said. "By simplifying production, we hope to encourage the use of video technology as a means of student engagement."
Jones will use the videos as supplemental course material to help students develop a scientific knowledge of food. She also plans to collaborate with Clemson University and Kansas State University; students from partnering schools will access Jones' videos through a shared website.
By leveraging accessible technology, educators are one step closer to preparing their students for college-level courses.
"One of the best parts about this project is that it is mobile," Jones said. "If students are riding a bus between city and east campus, they can watch a video by the time they arrive for class."