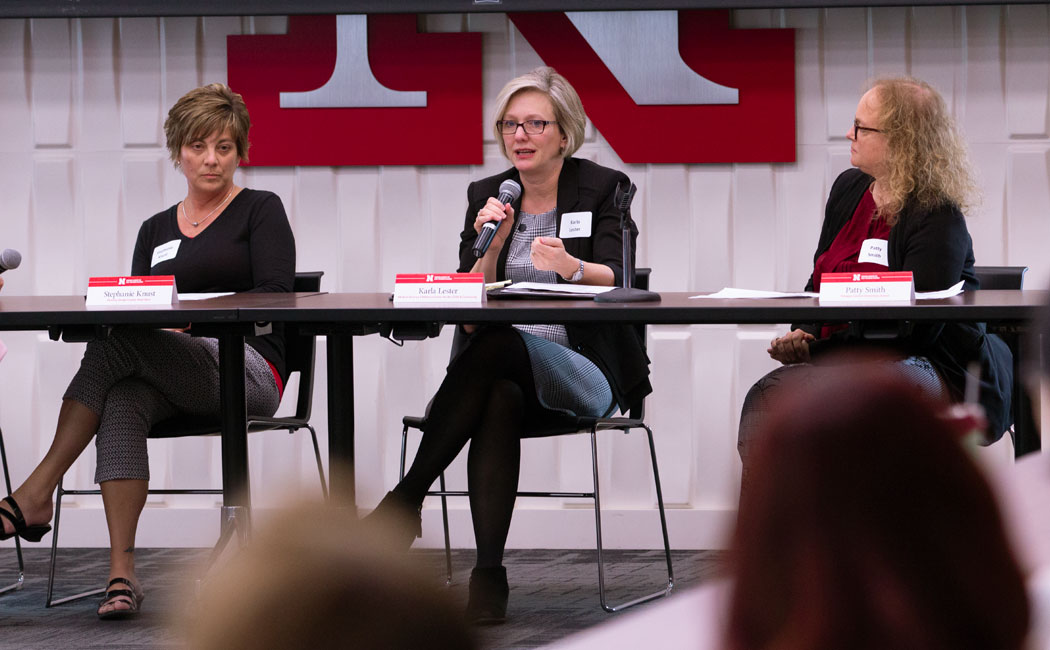 Strong partnerships among researchers and community organizations are crucial to enhancing and expanding early childhood research.
More than two-dozen researchers, faculty members and community partners attended the May 1 NAECR Networking event, "Connecting with Community Research Partners," at the Nebraska Union — in person and via web conferencing — to discuss ways to enhance partnerships between researchers and the various community agencies.
A panel of four community partners also shared their perspectives on early childhood research, working with researchers and translating research into practice. Discussions focused on how researchers and community partners can work together to advance early childhood research and practice.
Community research partner panelists included Melody Hobson, administrator of the Nebraska Department of Education's Office of Early Childhood; Stephanie Knust, director of Dodge County Head Start; Karla Lester, pediatrician at Children's Hospital and Medical Center in Omaha; and Patty Smith, principal of Fairbury's Central Elementary School.
Following the panel discussion, Nebraska researchers shared information about their latest work in the early childhood field.
NAECR Networking and NAECR Knowledge are an ongoing series of networking and training events designed to enhance early childhood research across the NU system. Both series will resume in the fall.
For more information on NAECR activities, contact Sommer Fousek, project coordinator, at 402-472-3743, or sfousek2@unl.edu.
Learn more about the Nebraska Academy for Early Childhood Research at http://naecr.unl.edu.
Photo gallery: