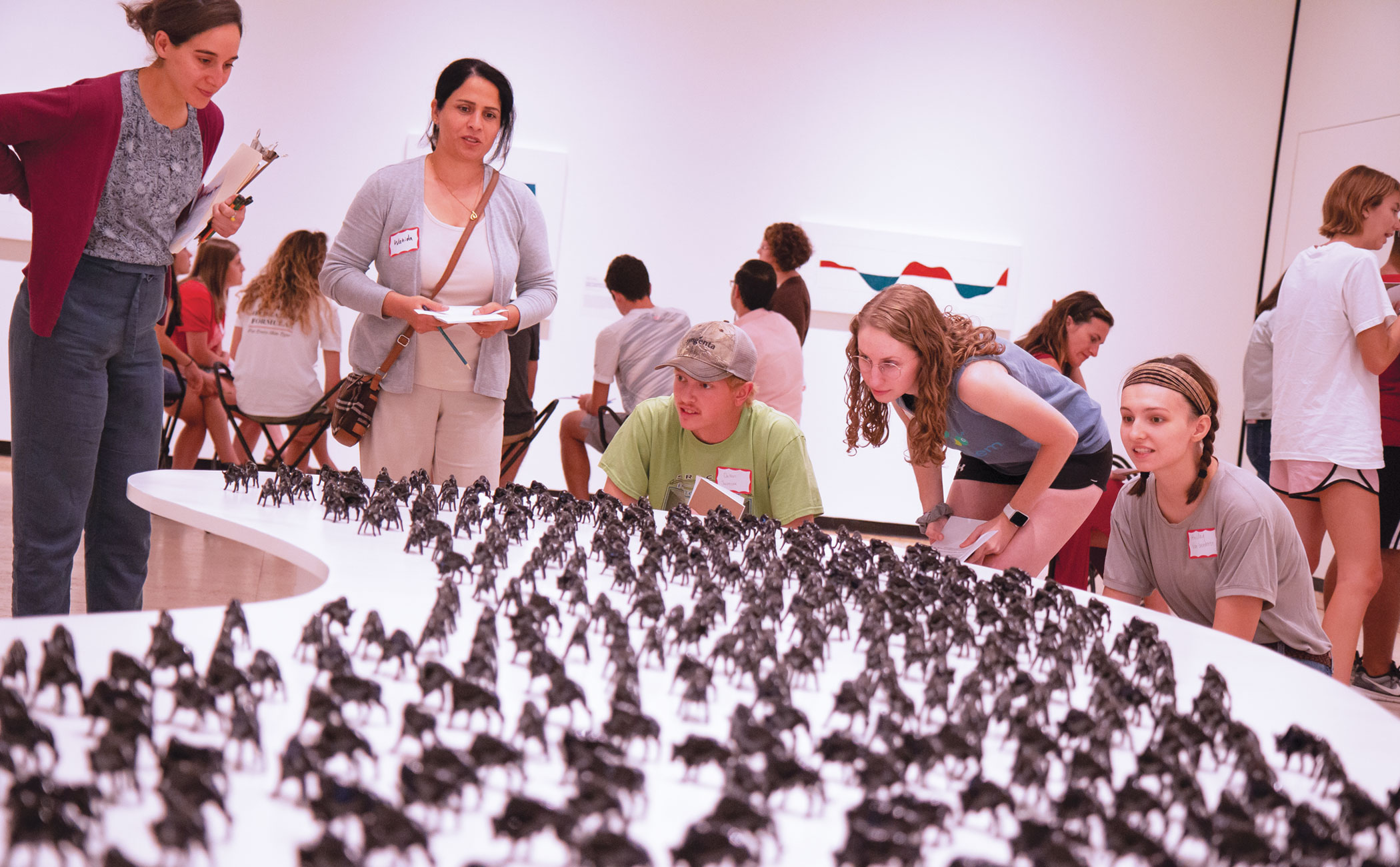 While constantly evolving technology such as the internet, smartphones and social media have connected the world like never before, various polls and surveys reveal that many people feel more isolated than ever.
In many ways, society has become polarized in recent years. For educators, the growing challenge is to find effective ways to ensure their schools are places where all students' voices are heard and welcomed.
A recent CYFS research project aims to teach students to listen to one another productively — and to train teachers how to foster cultural understanding in their classrooms.
Theresa Catalano, associate professor in the Department of Teaching, Learning and Education, is stimulating human connection by using art to engage participants. Her study explores how arts-based projects can promote civil discourse among pre-service teachers and prepare them to create effective, inclusive classroom environments.
"In our technological world, where we frequently communicate from a distance, it can become easy to say things you wouldn't be held accountable for — things you wouldn't say if you were in close, physical proximity to one another," said Catalano, a CYFS research affiliate.
Project participants included pre-service secondary education teachers enrolled in Catalano's "Teaching Multilingual Learners in the Content Area Classrooms," a course designed to prepare teachers to work with students with immigrant backgrounds and equip educators with tools that encourage healthy discussion.
Catalano's project coincides with a Sheldon Museum of Art exhibit, "Unquiet Harmony: The Subject of Displacement." The exhibit features works from international artists that examine individual and global perspectives of immigration and migration. It is open to the public and will be displayed through Dec. 31.
Community partners from Yazda, a Lincoln nonprofit cultural center whose mission is to assist Yazidis in recovering from the 2014 genocide and prevent future atrocities, shared firsthand accounts of their refugee experiences with the students.
The participating Yazidi immigrants live in Lincoln, which is home to North America's largest Yazidi immigrant community — more than 3,000 refugees who fled religious and ethnic persecution in Iraq.
Together, they created interpretive dances to bring those stories to life and performed them for one another.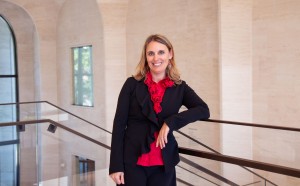 "Dance is very important to express your feelings when you cannot talk and when there's no one listening to you," said Bakir Murad, a Yazidi project participant. "Dance is connected to happiness and joy."
Yazidi participant Abula Mato agreed.
"I didn't know how to speak English very well, but the motion and movement helped me tell my story," Mato said.
The project focused on viewing and discussing the Sheldon exhibit, collaborating on the dance workshop and describing how their viewpoints had changed as a result of the experience.
"As people living in the same country and the same city, we need to know about each other," said participant Shahab Bashar. "Life becomes more beautiful when we walk hand in hand, smile and respect each other."
Although the Sheldon museum exhibit is key, the project's most dynamic feature is the dance workshop. The challenge for participants is to figure out how to tell a story through dance.
"When you put people together and have them listen to one another's perspectives, and then add dance to the mix, it adds physical intimacy and vulnerability that can level the field and help create a sense of community," Catalano said.
In addition to providing Yazidi community members an opportunity to tell their stories and interact with Nebraska students, the project focuses on supporting teachers' development of the knowledge, skills, attitudes and dispositions needed to effectively implement and encourage civil discourse in their future classrooms.
"We are building and strengthening the community through these projects, and we care deeply about preparing future teachers to work with refugee and immigrant populations," Catalano said. "But we also want people to understand the incredible value of arts-based education."
The project is funded by a Humanities Nebraska grant and supported by the Department of Teaching, Learning and Teacher Education. Along with Catalano, the project's principal investigator, the research team includes Jenelle Reeves and Stephanie Wessels, associate professors of teaching, learning and teacher education; and Alison Leonard, associate professor of arts and creativity at Clemson University. The Sheldon Museum of Art's Walter Mason, Carrie Morgan and Jessica Rosenthal also were integral to the project.