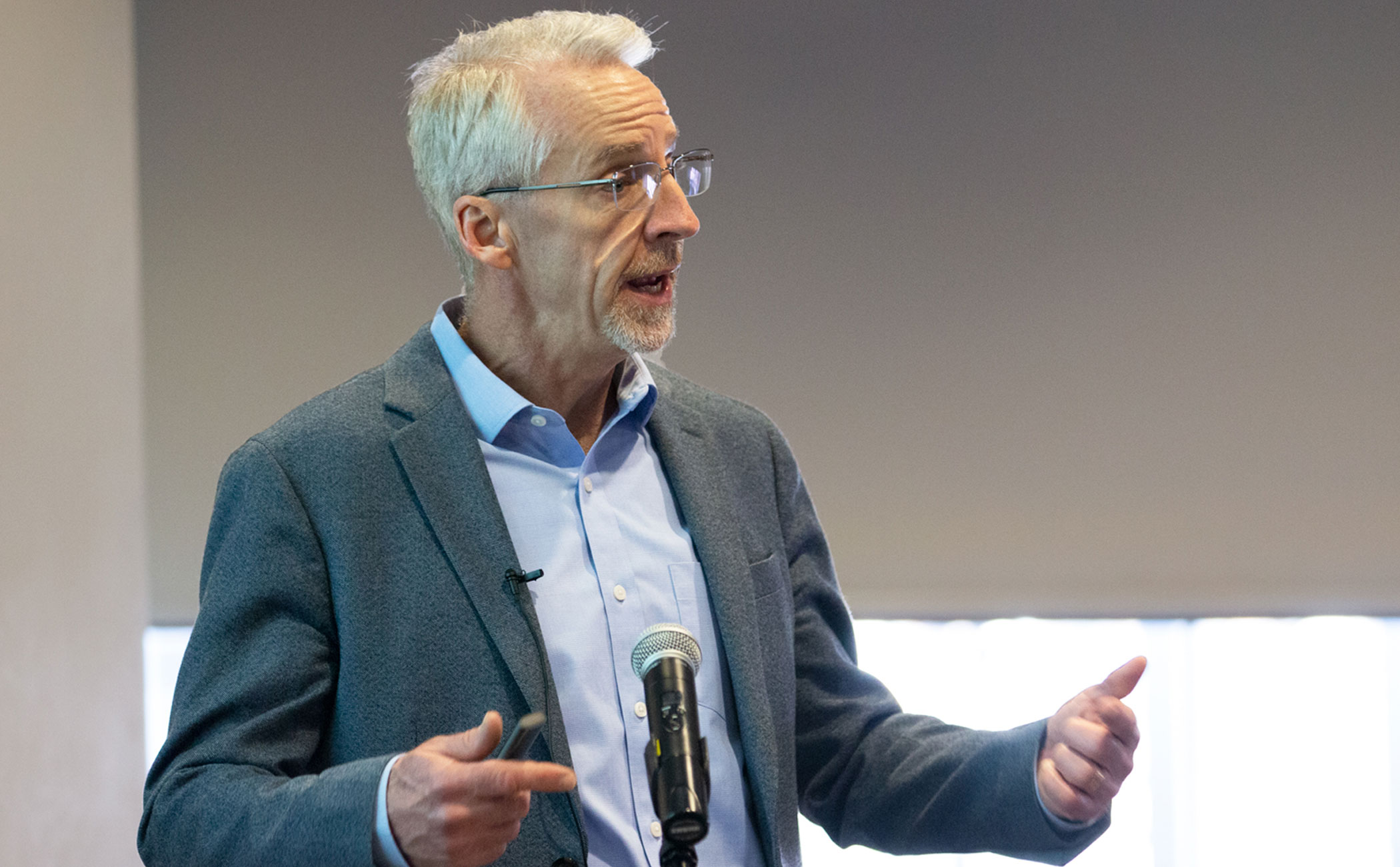 Ed Daly, professor of educational psychology, led a Nov. 15 presentation in the Fall 2019 Methodology Applications Series. His presentation, "Single-Case Experimental Designs: Can You Really Conduct a True Experiment With So Few Participants?" is now available on video.
Daly's presentation explores single-case experimental designs. He poses the question: "In an age in which 'evidence-based practice' has become the standard for virtually every professional field, why does it seem that little evidence-based practice occurs in the real world?"
Daly, a CYFS research affiliate, notes that in their search for answers, scientists often accuse practitioners of not applying the results of their research, and practitioners retort that scientists do not generate useful research that addresses the complexities of the environments in which they work.
Unfortunately, he said, both sides are correct.
The Methodology Applications Series is sponsored by CYFS' MAP Academy. The first Spring 2020 Methodology Applications Series will be Feb. 7, 2020, led by Natalie Koziol, CYFS research assistant professor.