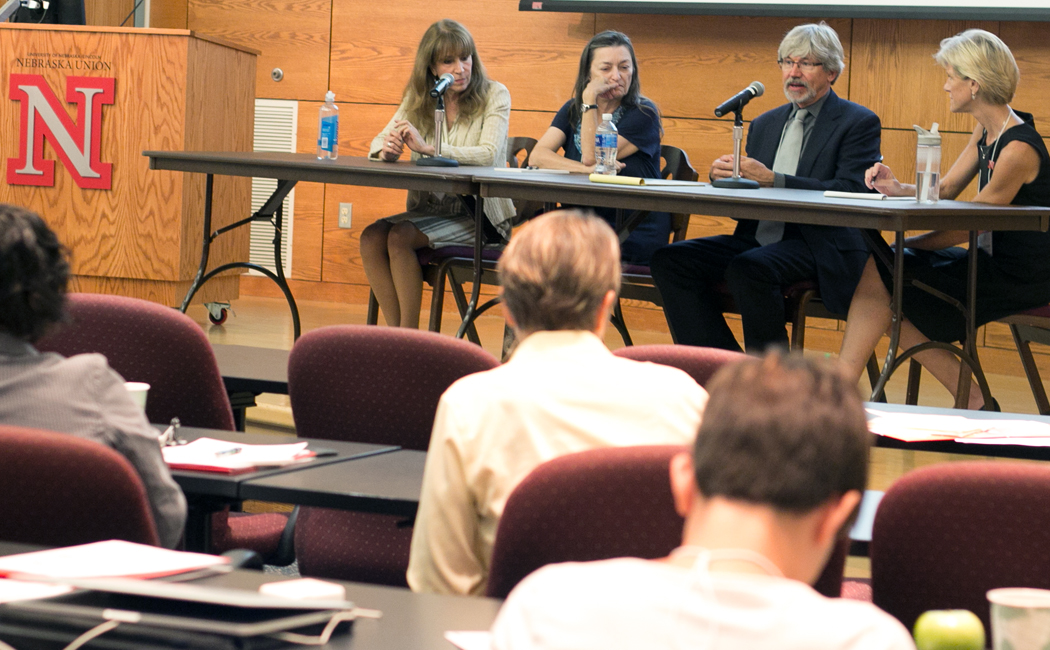 Impacting communities begins with building community.
That was the message and purpose of the Sept. 19 Interdisciplinary Science Retreat, which drew more than 75 UNL researchers from the social, educational and behavioral sciences. The event provided opportunities to learn from national experts, identify local expertise and facilitate interdisciplinary collaborations.
The retreat's morning speakers were:
Diana H. Fishbein, C. Eugene Bennett Chair in Prevention Research and Director of the Edna Bennett Pierce Prevention Research Center at The Pennsylvania State University
Elaine Wethington, Associate Director of the Bronfenbrenner Center for Translational Research at Cornell University
Dick Spoth, F. Wendell Miller Senior Prevention Scientist and the Director of the Partnerships in Prevention Science Institute at Iowa State University
Participants also had opportunities to discuss research strengths, gaps and directions for translational work at UNL. During these discussions, interdisciplinary teams planned follow-up activities and topical pilot projects.
Translating scientific findings for application in practice and policy contexts is a critical step in expanding and utilizing knowledge within the social, behavioral and educational fields, said CYFS director Susan Sheridan.
"Translation is about taking all that we've learned from decades of important research and finding ways to work together to make sure it can get into the hands of people who need it," said Sheridan.
The retreat was sponsored by the Nebraska Center for Research on Children, Youth, Families and Schools; the College of Education and Human Sciences; the College of Business Administration; the College of Arts and Sciences; Nebraska Extension; and the Office of Research and Economic Development.